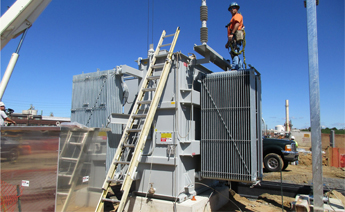 Vanshul Electrical contractors Pvt Ltd has multiple teams for doing HT & LT cable laying work. Team works under experienced electrical engineers. Work includes supply, testing, commissioning, installation of cables in trenches, trays and pipes undergrounds etc.
Our APFC Panel are testaments of quality, efficiency and reliability. From different current ratings to cater to distinct applications, these are available for you as per your needs. Large electrical installations with huge load are indispensable of use of these APFC panels. Because power factor loss can cause operational stumbling blocks and mess.
Our Team has 20+ years of experience in HT & LT line as well as our team is ready to work anywhere in India. Contact our experts for any types of industrial electrical work.
Our expertise :
Overhead power line
Transmission & Distribution Lines
Under ground cabling
Transmission tower installation